Kitchen Society
"Italian Sushi" & Patanegra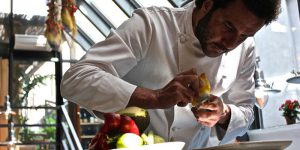 Grigio
New Amazing Location in Milan.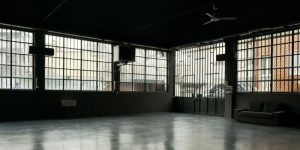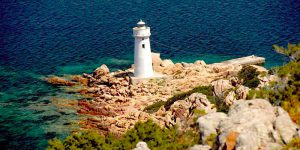 Banchi Bar
Customized Catering Service
Customer
We are proud to show you the major clients we have worked for.
UNILEVER, URIAGE, LEVIS & STRAUSS, BAGLIONI HOTEL, TWG SERVICE LTD, KRAFT, LINDT, LANDOR ASSOCIATES, J WALTER TOMSON, LUXOTTICA, MAINSOFT, SESSA MARINE, FERRETTI GROUP, RIVA YATCH, BIESS, ACCENTURE, METTLER TOLEDO, ENFINITY ITALIA, STANDA, CAREFFOURR, AUCHAN, IPERCOOP, ESSELUNGA SITCOM SPA, BASTER, BELL SPA, BANG & OLFSEN, SAMBONNET, RICHARD GINORI, ROSENTHALL, WEBER SHANDWIK, UVET AMERICAN EXPRESS, CANON, HP, ZEIS EXCELSA, CATTLEYA, FRAMESI, NIKE, FIERAMILANO, FIERA RIMINI, BORMIOLI, COVA, NESTLE, BARILLA, BUITONI, MERREL, INTERDECO GLOBAL ADVERTISING, LEO BURNETT, CROMANTICA, CIPRIANI, EDELMANN, OGILVY MATHER, YOUNG & RIBICAM, PUBLISIS, MC CANN, TOKYU AGENCY, SANOFY AVENTIS, THEFARMA, VISUFARMA, AKZO NOBEL, MULTIMEDICA, AGIFAR, SANDWIK, BUONARROTI MEDICAL CENTER, SHISEIDO, BAYER, RECORDATI, BAXTER, EDMOND PHARMA, ROCHE, NOVARTIS, ENERGETYKA, ENEL, AEM, A2A, GREEN NETWORK, SORGENIA, EON, GOOGLE, VIRGILIO YAHOO, DADA, VODAFONE, NEC, TELEFONICA, DEUTSCHE TELEPHONE, LA3, FASTWEB, TIM WIND, BRITISH TELECOM, T COMUNICATION, EMC COPUTER SYSTEMS, ENCANTO COMUNICATION, SAMSUNG, NOKYA, APPLE, MOTOROLA, SONY ERICSON, SIEMENS, GE, INTEL, MARTINI, BACARDI , RED BULL, DIAGEO, VEUVE CLIQUOT, GASTALDI, HEINEKEN, PERONI, VELIER, BRANCA, CAMPARI, APEROL, PERNOD RICARD, MOET & CHANDON, ESTEE LAUDER, PUPA, AVON, WELLA, L'OREAL, HELENA RUBINSTEIN, GIVECHY, YVES SAINT LAURENT, BULGARI, PARK HYATT, BAGLIONI, MANZONI, PRINCIPE DI SAVOIA, LANCASTER HOTEL, FOUR SEASON HOTEL, VISCONTI PALACE, UPTOWN PALACE HOTEL, MILAN SUITE HOTEL, UNA HOTEL, MELIA GROUP, RAMADA, BEST WESTERN HOTEL, MARINO ALLA SCALA
AUTO E MOTO
MERCEDES GROUP, WOLKSVAGEN GROUP, FORD, FIAT GROUP, BMW, OPEL GROUP, RENAULT, CITROEN, PORSCHE, AUDI, CHEVROLET, CHRYSLER, LANCIA, HONDA, NISSAN, ROVER, VOLVO, BMW, DUCATI, MOTO GUZZI, HARLEY DAVIDSON, HONDA, TRIUMPH
---
EDITORIA
CONDENAST GROUP, VOGUE, GQ, ELLE DECOR, INTERNI, ABITARE, CORRIERE DELLA SERA, LA GAZZETTA DELLO SPORT, IL GIORNO, IL GIORNALE, LA STAMPA, REPUBBLICA, PANAMA EDITORE, FELTRINELLI, RIZZOLI EDITORE, DOMU, ELLE, DE AGOSTINI, HEARST MAGAZINE, NATIONAL MAGAZINE
---
MODA e DESIGN
VALENTINO, ARMANI, RUFFO, ALBERTA FERRETTI, GUARDIANI, PRADA, ROCCO BAROCCO, ETRO, STRENESSE, COVERI, ICEBERG, DAMIANI, BRAIL, ARTEMIDE, FOGGINI, FONTANART, KARTELL FLEXFORM, DE PADOVA
---
VIAGGI
KUONI, VENTAGLIO, ALPITOUR, CLUB MED INTERNATIONAL, VALTOUR, HOTEL PLAN, MELIA GROUP, LUFTHANSA, SWISSAIR, MERIDIANA, ALITALIA, DELTA, KLM, AIRFRANCE, GO, RAYANAIR, AMERICANAIRLINE, UNITET AIRLINE, BRITISH AIRLINE, CONTINENTAL
---
TV E RADIO
MEDIASET, RAI, MAGNOLIA, SKY, MEDIA HOOK, MTV, REAL TV, PENTA VIDEO, FOX INTERNATIONAL CHANNEL, LEONARDO, GAMBERO ROSSO TV, MUVIE MAGIC INTERNATIONAL, RADIO MONTE CARLO, RADIO 105, RDS, RADIO DJ
---
FININAZIARI
PRICEWATERHOUSECOOPERS, BSP FANCE, BANK PSA FINANCIAL, UNICREDIT, UBI, POPOLARE DI MILANO, SAN PAOLO, MPS, BORSA ITALIANA, MEDIOLANUM, SAI, TORO, GENERALI, AXA, MILANO ASSICURAZIONI, FONDIARIA, SANTANDER
Partners
We are pleased to introduce our partners.